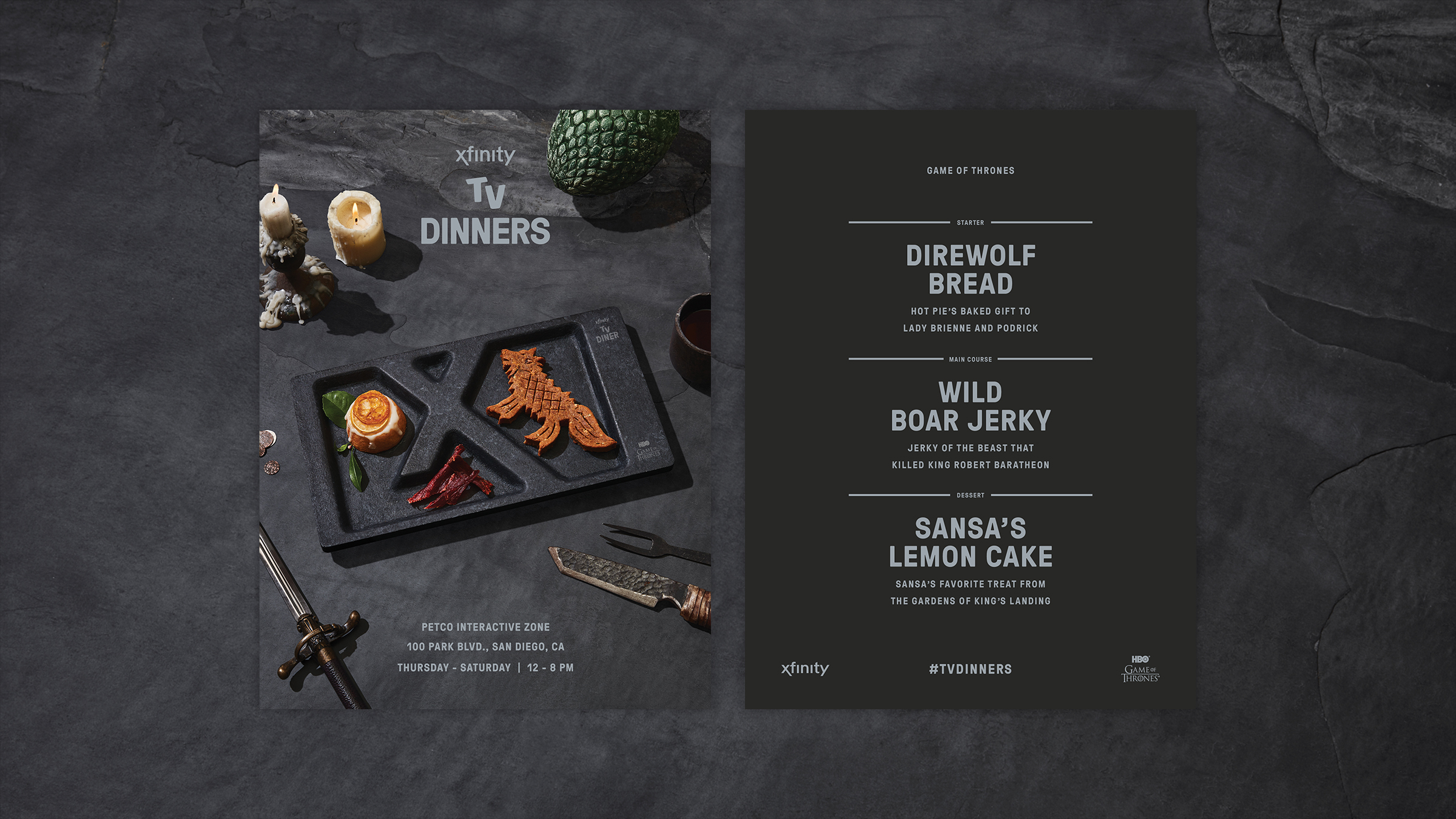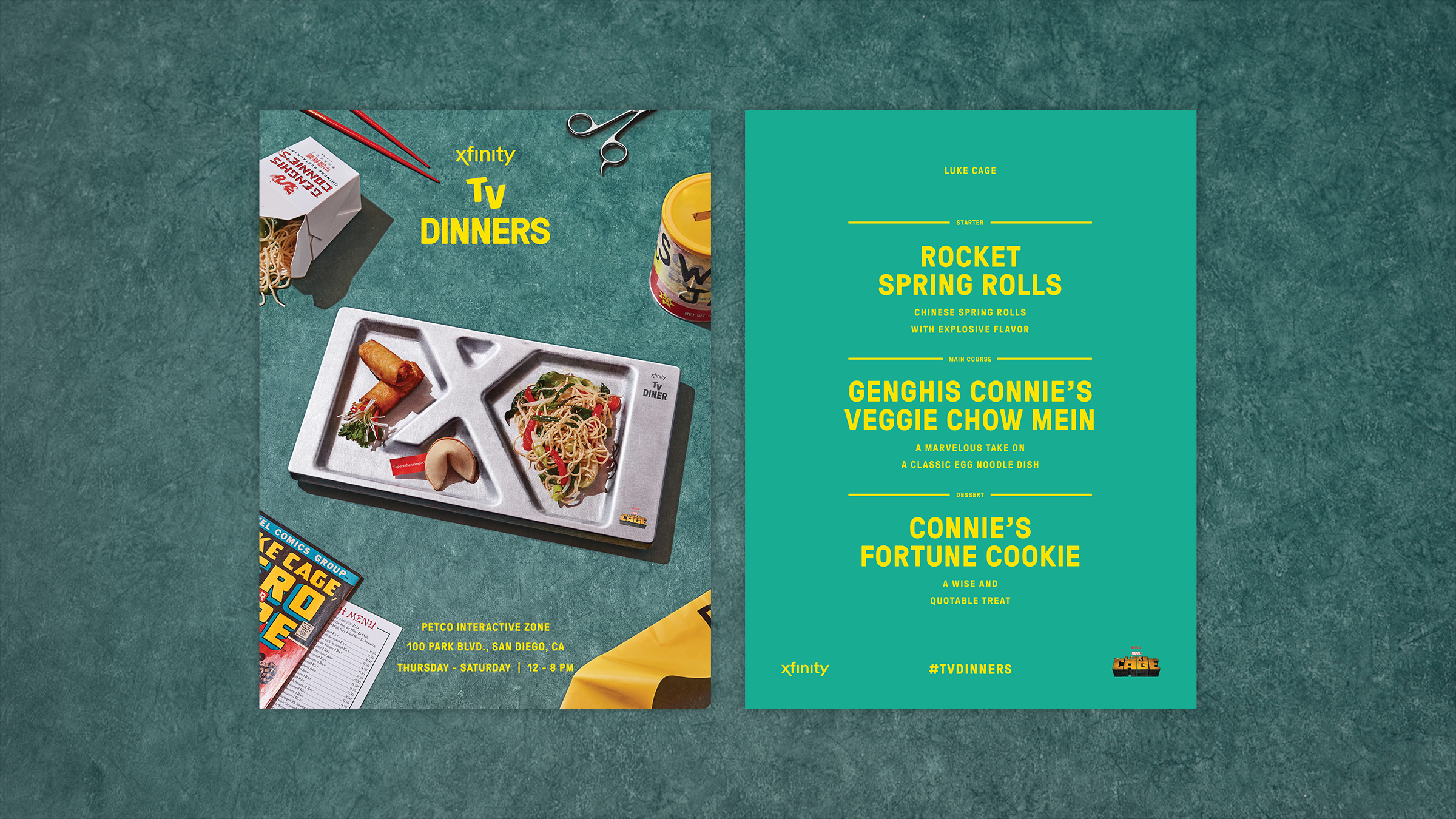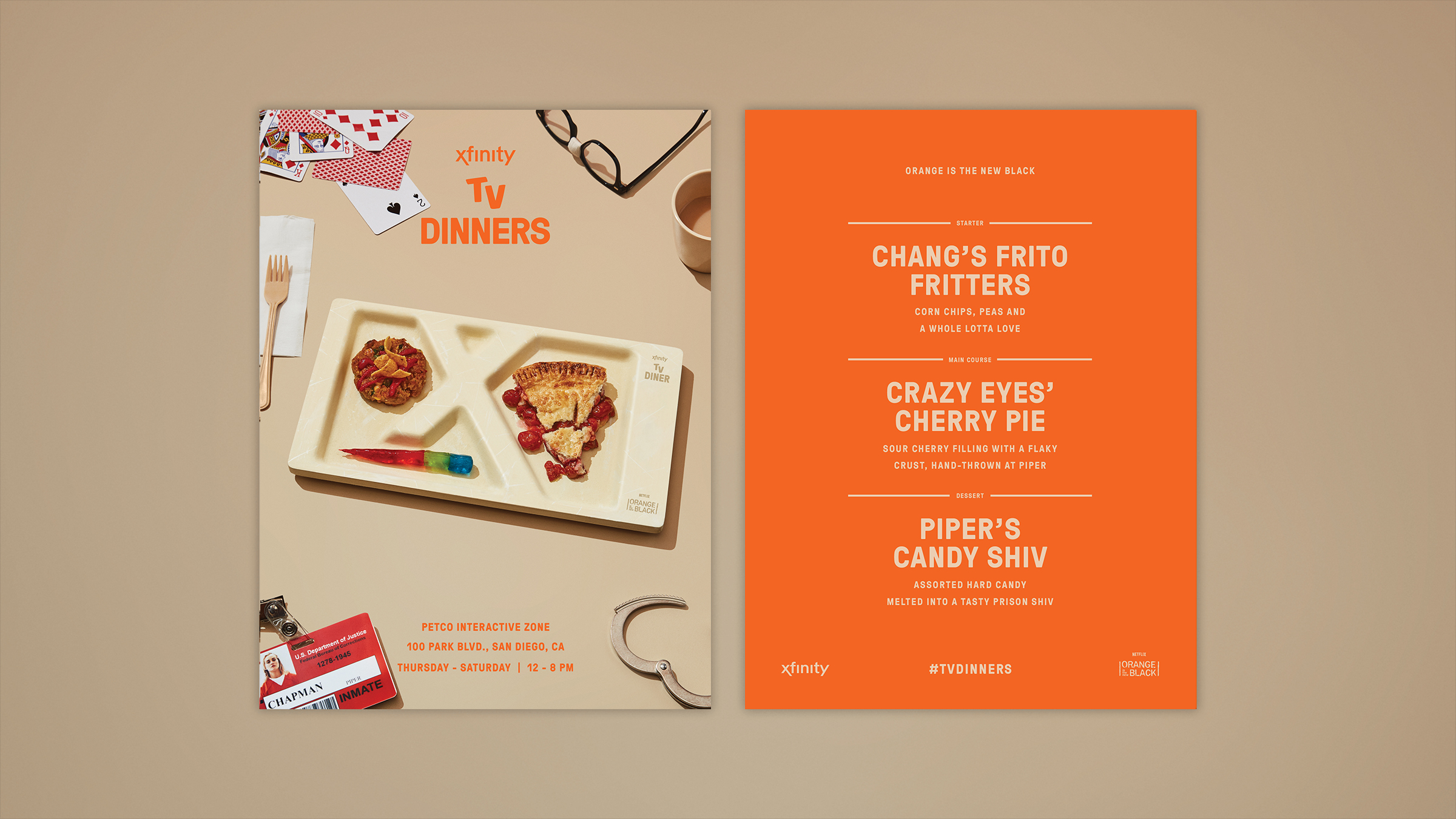 Xfinity TV Dinners | Case Study
At Comic-Con 2017, XFINITY turned the hottest TV shows into TV dinners, so that fans could literally binge on them during the event.
The TV dinners included food items directly related to a particular episode of a show, such as jerky of the beast, which kills King Robert Baratheon in Game of Thrones; a Jolly Rancher shiv, which Piper uses in Orange Is the New Black; and Ghengis Connie's famous chow mein from Luke Cage.

YouTube-famous chef Byron Talbott designed the menu and renowned food photographer Stephanie Gonot shot the delicious trays, which featured real props from each of the three shows.